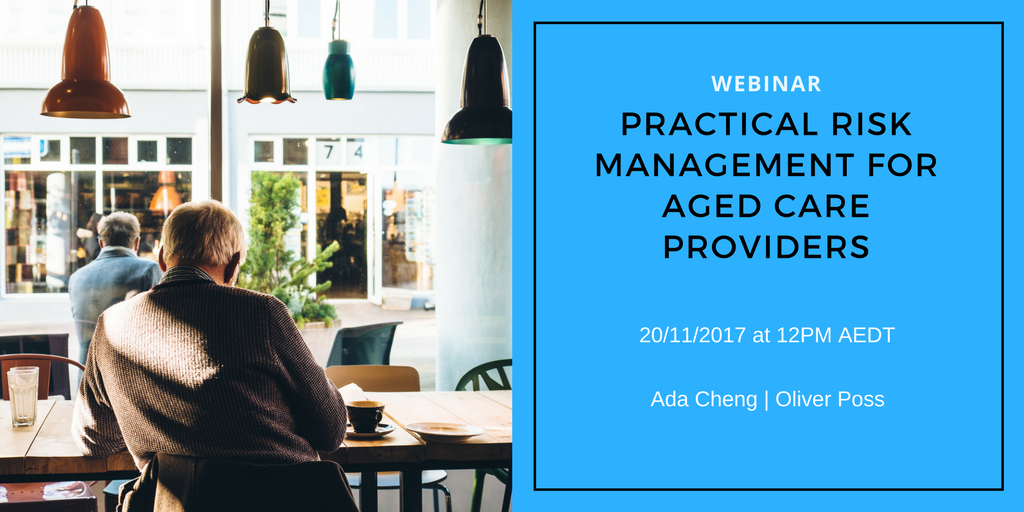 Risk management is a growing concern for CEOs and Boards of Aged Care Providers. Our client, Australian Nursing Home Foundation (ANHF) recently implemented a practical Risk Management Framework using a combination of focused risk consulting and our software, Folio. Their experience going through this process is invaluable.
We would like to invite you to join Ada Cheng, CEO, ANHF and Oliver Poss, Principal Consultant of Risk Management Consultancy, RISIKO as they present an information packed webinar on the nuances of Risk Management at ANHF.
Practical Risk Management for Aged Care Providers
Monday 20th November, 2017
12:00 PM NSW, VIC & TAS | 11:30 AM SA |11:00 AM QLD |10:30 AM NT| 9:00 AM WA
Register Now
Highlights: 
Identification of Organisational Risks that matter the most.
Intuitive Hazard and Incident Management through clearly defined workflows.
Maximising staff engagement the key to successful Risk Management.
For more information, please contact us on (02) 9699 2395 or email: info@kwelasolutions.com